woooow!
I am thrilled. The Gem is much better in real than on photos.
3 words are enough to describe it.
I love it.
Thank youuuuuuuuuuuu...
Facet ruby
This piece is absolutely stunning in person and they seem to vape much better than quartz . Only problem once you get one you will want more 😆🔥🔥🔥🔥🔥🙏🤙
Absolutely beautiful
Love this insert, taste the terps and enjoy them with this insert.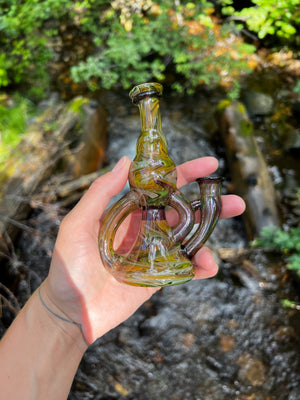 SonNumberFour Glass
Form and function - original designs available straight from the craftsman shipped from the mountains of Montana.
Est. 2017
Our Sapphire products are made from the highest quality materials sourced from professionals with over 20 years experience in sapphire technologies.
Learn more
Quartz Restoration Service
An industry exclusive to our studio we offer restorations of quartz nails - you'll never need a new banger again
Learn more
Precision, Perfection
Expertly crafted faceted inserts offer a unique take on our highly functional gems - many cuts we offer are 1 of 1