Monoatomic Collodial Gold
I started taking this about two months ago and from day one I began feeling the effects of only what I can describe as cellular regeneration. It was like my body was detoxifying from anything bad and began regenerating everything within my body.
I have never felt so clear, connected, aware and more in love with life!! The energy and mental clarity speak for itself when you take this. I will never look back!!
I cannot thank EnerGold, LLC & Adapt Tech, LLC enough!!!!!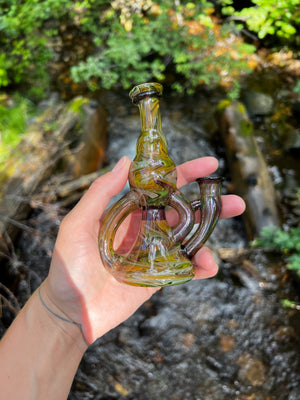 SonNumberFour Glass
Form and function - original designs available straight from the craftsman shipped from the mountains of Montana.
Est. 2017
Our Sapphire products are made from the highest quality materials sourced from professionals with over 20 years experience in sapphire technologies.
Learn more
Quartz Restoration Service
An industry exclusive to our studio we offer restorations of quartz nails - you'll never need a new banger again
Learn more
Precision, Perfection
Expertly crafted faceted inserts offer a unique take on our highly functional gems - many cuts we offer are 1 of 1