Doesn't last long
Worked great up until about a couple hundred uses. Then one day just went to use it to grab gem insert and it got stuck and the whole thing fell apart. Cheap parts that wear out quickly.
Pretty sweet
Solid feel to it, really like how big it opens up!
Metal grabber
these grabbers work well to retrieve gems from your insert a must have.
Solid tool of great quality.
Solid tool of great quality.
Exceptional customer service.
Dopest tool to have
make sure you remember to tighten it every now and then... its a pain trying to put it back together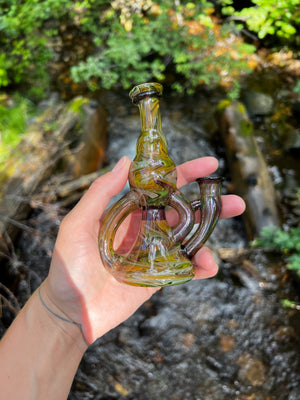 SonNumberFour Glass
Form and function - original designs available straight from the craftsman shipped from the mountains of Montana.
Est. 2017
Our Sapphire products are made from the highest quality materials sourced from professionals with over 20 years experience in sapphire technologies.
Learn more
Quartz Restoration Service
An industry exclusive to our studio we offer restorations of quartz nails - you'll never need a new banger again
Learn more
Precision, Perfection
Expertly crafted faceted inserts offer a unique take on our highly functional gems - many cuts we offer are 1 of 1