Solid all around
Insert is heavy, thick, & feels quality. I had one of those cheaper dh gate Ruby inserts which is actually decent but the adapt tech just makes it seem like fast food compared to restaurant quality. I'd consider this "end game" of the dabbing world lol, not much more you can do to improve your tech after this. Blows clouds easily at 450. Customer service also solid, placed order & they applied coupon after the fact since I didn't get my code. Never wet clean while hot! Cracked my last Ruby insert that way
Awesome, no complaints
You can really dab at low temps and it really does hold heat the best I have ever seen
10/10
Incredible heat retention, flavor and ease of use. Would buy again without question.
Amethyst Bottom Ruby
2nd insert, 10 outta 10, would buy again! Probably gonna end up buying a sapphire before they're all GONE....these things are phenomenal 🙌💯
Best in the Biz
No better surface for dabbing, brings out flavors you couldn't have experienced any other way.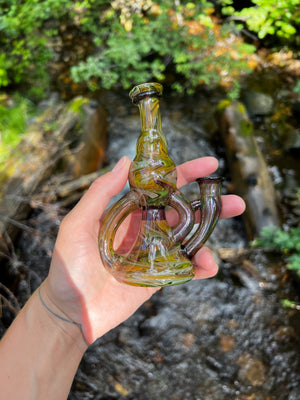 SonNumberFour Glass
Form and function - original designs available straight from the craftsman shipped from the mountains of Montana.
Est. 2017
Our Sapphire products are made from the highest quality materials sourced from professionals with over 20 years experience in sapphire technologies.
Learn more
Quartz Restoration Service
An industry exclusive to our studio we offer restorations of quartz nails - you'll never need a new banger again
Learn more
Precision, Perfection
Expertly crafted faceted inserts offer a unique take on our highly functional gems - many cuts we offer are 1 of 1