Great to use even better to look at
I like to use this 19mm baddie with a QUave flat top banger it seems like the best fit for it and hits so clean I haven't stopped using it since I got it.
Sakura in the Snow
1 gem to rule them all🤘🙌 this is truly a magnificent work of art! Absolutely love the bi-color insert, they're supreme fuego 🔥 and beyond useful. Haven't touched a terp slurper since I laid hands on my first(now own three) insert back in March 2022🙌
Sakura with blue bottom
Amazing function and aesthetics!
Amazing
These inserts are just plain better than anything else in the market. The durability and beauty is unsurpassed. The long low temp dabs are priceless.
Fancy and Fantastic
Love these faceted inserts!!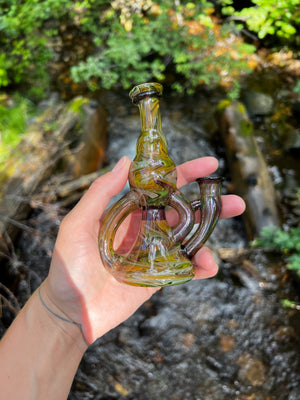 SonNumberFour Glass
Form and function - original designs available straight from the craftsman shipped from the mountains of Montana.
Est. 2017
Our Sapphire products are made from the highest quality materials sourced from professionals with over 20 years experience in sapphire technologies.
Learn more
Quartz Restoration Service
An industry exclusive to our studio we offer restorations of quartz nails - you'll never need a new banger again
Learn more
Precision, Perfection
Expertly crafted faceted inserts offer a unique take on our highly functional gems - many cuts we offer are 1 of 1