Perfect
Flawless design/ function.
SN4 Bubble Cap
Seals very well and the short nozzle pairs nicely with the Adapt Tech
Still my favorite bubble years later
I've had this bubble cap in clear ever since my first gem (18mm at the time) and I haven't been able to find a comparable bubble cap ever since. It's that good. Minimal splashing every time with the perfect amount of restriction. Beautiful to look at too, I love the handle.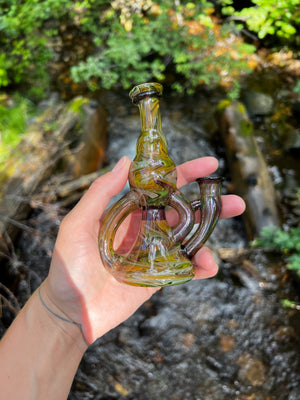 SonNumberFour Glass
Form and function - original designs available straight from the craftsman shipped from the mountains of Montana.
Est. 2017
Our Sapphire products are made from the highest quality materials sourced from professionals with over 20 years experience in sapphire technologies.
Learn more
Quartz Restoration Service
An industry exclusive to our studio we offer restorations of quartz nails - you'll never need a new banger again
Learn more
Precision, Perfection
Expertly crafted faceted inserts offer a unique take on our highly functional gems - many cuts we offer are 1 of 1