QUARTZ RESTORATION
Came out so amazing would highly recommend the service if you have some really beat up bangers.
Adapt Tech Terp Pearls
Goes along well with the adapt tech ruby/pearl inserts giving more heat retention and they look so dang pretty. They match the inserts an give that extra added flare.
Nicest Pearls I Have Seen
Truly beautiful pearls. No flaws or imperfections whatsoever like others I have had. Fun to throw one in the insert to add a little more surface area.
Pearls
I have a few of these and they are really nice. Very beautiful but also functional
Best pearls
Just got my pearls today and they are beautiful and do such a good job with heat retention. I need to buy another set before they sell out!!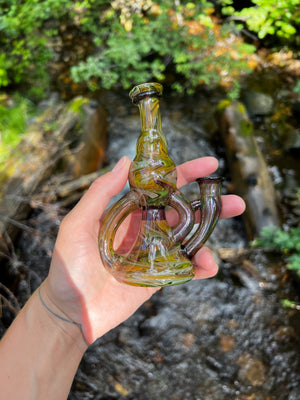 SonNumberFour Glass
Form and function - original designs available straight from the craftsman shipped from the mountains of Montana.
Est. 2017
Our Sapphire products are made from the highest quality materials sourced from professionals with over 20 years experience in sapphire technologies.
Learn more
Quartz Restoration Service
An industry exclusive to our studio we offer restorations of quartz nails - you'll never need a new banger again
Learn more
Precision, Perfection
Expertly crafted faceted inserts offer a unique take on our highly functional gems - many cuts we offer are 1 of 1