Dark crystal / customer service
Have not had to use it yet the inserts stay clean at lower temps! My dark crystal was not in my order. I contact customer service and Marissa sent it out right away with a free small bottle, AT 💪🙏
Best way to clean your gems
Soak your gem(s) in this over night and wake up to a fresh insert. Can't go without it.
Clear the dark
Definitely my go to when the dabs get too hot take the burnt oils right off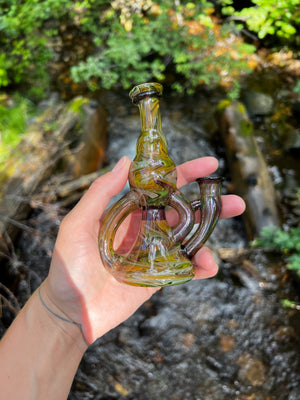 SonNumberFour Glass
Form and function - original designs available straight from the craftsman shipped from the mountains of Montana.
Est. 2017
Our Sapphire products are made from the highest quality materials sourced from professionals with over 20 years experience in sapphire technologies.
Learn more
Quartz Restoration Service
An industry exclusive to our studio we offer restorations of quartz nails - you'll never need a new banger again
Learn more
Precision, Perfection
Expertly crafted faceted inserts offer a unique take on our highly functional gems - many cuts we offer are 1 of 1