Amazing.
Some of the longest, densest, sweetest dabs you will ever take. I think I might have to get another.
Amazing
For those who are wondering these are definitely better than the pearls Due to the fact that they have a greater surface area that can retain heat and burn through your substance
Amazing
These badboys will keep your dab milking till the last drop. Put in an insert or a banger both work incredibly
Great procuct
Great product allows low temp vapor with amazing flavor. Highly recommend.
Semi sphere
The cut of the semi sphere is phenomenal and it works wonderfully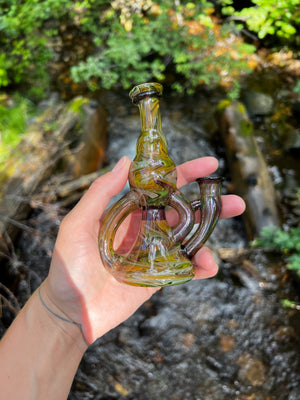 SonNumberFour Glass
Form and function - original designs available straight from the craftsman shipped from the mountains of Montana.
Est. 2017
Our Sapphire products are made from the highest quality materials sourced from professionals with over 20 years experience in sapphire technologies.
Learn more
Quartz Restoration Service
An industry exclusive to our studio we offer restorations of quartz nails - you'll never need a new banger again
Learn more
Precision, Perfection
Expertly crafted faceted inserts offer a unique take on our highly functional gems - many cuts we offer are 1 of 1