Glass Cleaning Jars
Jar Inserts tarnished and corrosion marked. No gaskets to prevent leakage with casual handling. Design and guage ok, but disappointed with noted features.
.
needs a better lid
everything is really nice just need a lid that seals
Goodies
Fast shipping very sturdy item the only complaint that I have is that the lid leaks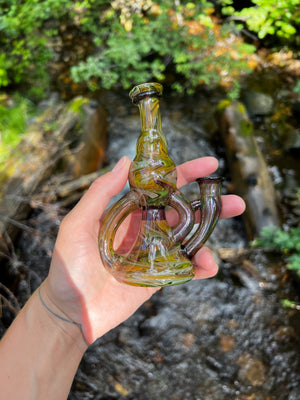 SonNumberFour Glass
Form and function - original designs available straight from the craftsman shipped from the mountains of Montana.
Est. 2017
Our Sapphire products are made from the highest quality materials sourced from professionals with over 20 years experience in sapphire technologies.
Learn more
Quartz Restoration Service
An industry exclusive to our studio we offer restorations of quartz nails - you'll never need a new banger again
Learn more
Precision, Perfection
Expertly crafted faceted inserts offer a unique take on our highly functional gems - many cuts we offer are 1 of 1