The Real Deal
First insert I bought, got me hooked on seemingly never ending dabs. 11/10
22XL Save The Beez Edition
I'm so glad to have gotten my hands on this insert, definitely changed my whole perspective on Ingesting CBD Hash. Im quite literally able to heat up my banger and insert, get a snack from the fridge and come back and I'll still be waiting on my dab. Not to mention how much money i save from being able to get the most of my product. This was my first sapphire bucket insert and since my purchase I've made two more "investments" on sapphire inserts and I'm planning on expanding my collection.
The best thing for serious Hashassins
Combined with an XL semi-sphere and a nice bubble cap results in the absolute best hash experience you can experience. Adapt Tech is the best.
19mm XL pure sapphire
Loved it since I've opened my package, second adapt tech gem insert I've owned & I still couldn't be happier! I severed two tendons in my finger and had to have surgery to repair them the same week the insert got delivered, I've stayed so medicated using my insert I haven't even touched the pHARMa drugs they prescribed for pain! Definitely give these guys & their products a shot if you love high quality medicine or just saving material/ money!! Thank you ATGI for another solid purchase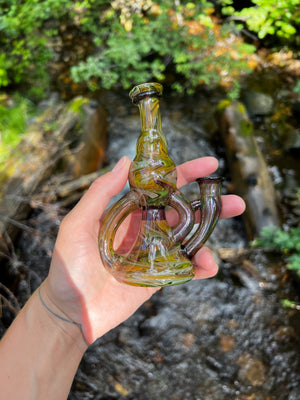 SonNumberFour Glass
Form and function - original designs available straight from the craftsman shipped from the mountains of Montana.
Est. 2017
Our Sapphire products are made from the highest quality materials sourced from professionals with over 20 years experience in sapphire technologies.
Learn more
Quartz Restoration Service
An industry exclusive to our studio we offer restorations of quartz nails - you'll never need a new banger again
Learn more
Precision, Perfection
Expertly crafted faceted inserts offer a unique take on our highly functional gems - many cuts we offer are 1 of 1