Best dabbing innovation in the last several years.
The review title says it all. I cannot believe how well this product retains heat and the enhanced flavor experience. I purchased the semi-sphere as a less expensive way to dip my toe in the pool before spending the money on an insert. Now that I have had a "taste" of the sapphire life, I will be looking to purchase an insert in the future! Very happy with my purchase.
Pure Sapphire Semi Sphere
Perfect on every level for my pure sapphire insert!
Amethyst ruby makes it hotter this is great for lower temps and super long dabs
Pure semi sphere
Love the clear one looks great when used with colored inserts, and the function is great
Xxl sapphire gem
Holds some major heat! Throw in a 25mm banger or combo in the 22mm insert!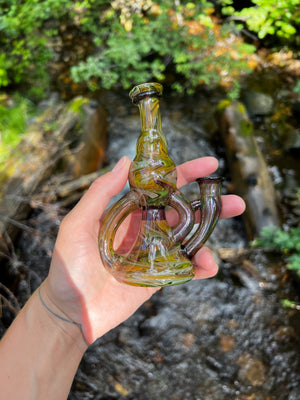 SonNumberFour Glass
Form and function - original designs available straight from the craftsman shipped from the mountains of Montana.
Est. 2017
Our Sapphire products are made from the highest quality materials sourced from professionals with over 20 years experience in sapphire technologies.
Learn more
Quartz Restoration Service
An industry exclusive to our studio we offer restorations of quartz nails - you'll never need a new banger again
Learn more
Precision, Perfection
Expertly crafted faceted inserts offer a unique take on our highly functional gems - many cuts we offer are 1 of 1