Absolutely love this thing !
Retains heat better than anything ive ever used, also the taste is crazy
Love
Absolutely love the flavor and heat retention of my tanzanite sapphire insert! Can't wait to get more.
All that and a bag of chips!
I had been debating getting an insert for almost a full year but never was able to justify the purchase. Finally I decided to bite the bullet and I am never looking back! The heat retention is honestly so good it's almost annoying, the flavor of each dab was enhanced exponentially, and the sheer look at of it is mesmerizing. If you are on the fence about getting an insert I promise you will not regret the decision. You will get your money back in about 6-8 months just from using less material! I wish I could give this review 10 stars!!!
Worth the investment if you care about quality
Bought this to try after using a crappy import insert for awhile. All I can say is I'm already planning on buying another adapt tech and have long since shelved the import insert. The bests bang for buck! Not everyone likes to spend to get the best but a penny invested into adapt tech is a gram saved
Incredible Function + Beauty
My Adapt Tech insert has revolutionized my dabbing experience, truly. Quartz was sometimes tough to get right, even with a temp reader, but the insert lets you go lower than low temp with way more vapor production - even with much less material. The flavor seems to be much more intact too, and cleaning this thing is a breeze with Dark Crystal Clear - back to new immediately.
I'd heard about how great these were, but putting it to use has far exceeded even my highest expectations. I'm convinced inserts are the number one must have item for a great dabbing experience!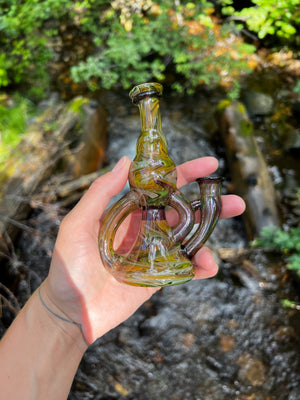 SonNumberFour Glass
Form and function - original designs available straight from the craftsman shipped from the mountains of Montana.
Est. 2017
Our Sapphire products are made from the highest quality materials sourced from professionals with over 20 years experience in sapphire technologies.
Learn more
Quartz Restoration Service
An industry exclusive to our studio we offer restorations of quartz nails - you'll never need a new banger again
Learn more
Precision, Perfection
Expertly crafted faceted inserts offer a unique take on our highly functional gems - many cuts we offer are 1 of 1