Beautiful Precious Stone
Really love these as slurper valves they slow roast the upper ring very nicely
Blue sapphire semi
My new fav, i have pure , green now blue sapphire..in my opinion works the best love everything you guys put out
Another HEATER🔥💎🔥💎🔥
I can't stop buying these Semi Sphere Gems 🤪 they add such a needed flavor booster and heat retention that helps SLAY those bigger dabs and even help conserve with those small dabs because you can take dabs at a lower temp, so you not only can use less dabs but the dab will last longer then any normal dab with out these bad boys. I can't recommend them enough I plan on buying all the colors 💪🙌🥳
Cool Accessory
Not something I use every day, but it's nice to have!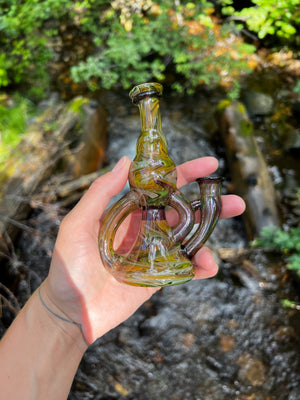 SonNumberFour Glass
Form and function - original designs available straight from the craftsman shipped from the mountains of Montana.
Est. 2017
Our Sapphire products are made from the highest quality materials sourced from professionals with over 20 years experience in sapphire technologies.
Learn more
Quartz Restoration Service
An industry exclusive to our studio we offer restorations of quartz nails - you'll never need a new banger again
Learn more
Precision, Perfection
Expertly crafted faceted inserts offer a unique take on our highly functional gems - many cuts we offer are 1 of 1